Saw chain sharpeners OREGON®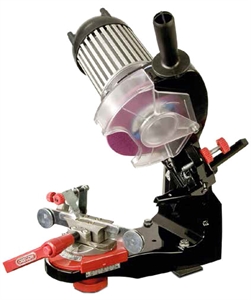 Chain sharpening machine. Fitted with a 15W lamp for better visiblity.
Holding vice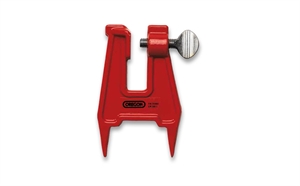 Fixed on a stump or a log. Used to hold the bar tight while sharpening the chain with a file.
Chain rivet spinner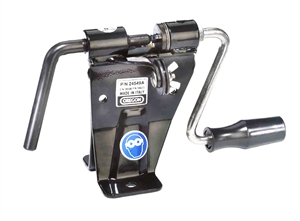 Ensures a tight, uniform riveting. Used to rivet 1/4" to .404" pitch chains and 1.1mm to 2.0mm gauge.
Chain breaker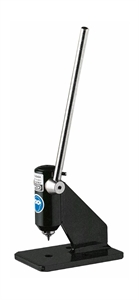 Basic tool for breaking chains. Used for breaking 1/4", .325", 3/8", .404" pitch chains.