Reciprocating saws - Special
Reciprocating saws - Special
Sabre saw JS1211K-5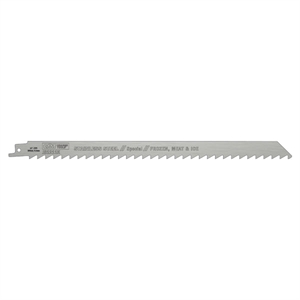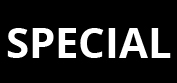 For fast cutting in special materials. Sharp, light and durable.
Special corrosion-resistant stainless steel blade with milled and ground teeth.
TIPS : Adherence to hygienic measures during food preparation is very important. Always wash the blade with soap and water after each use. Always wear protective gloves.
cutting thickness up to 250 mm.
Ideal for cutting meat, bones, ice and frozen materials
| L | l | H | K | TS | Packaging | Code |
| --- | --- | --- | --- | --- | --- | --- |
| 300 | 275 | 19 | 1.2 | 8.5 | 5 | CMTJS1211K-5 |